Multiple Listings Service: All You Need to Know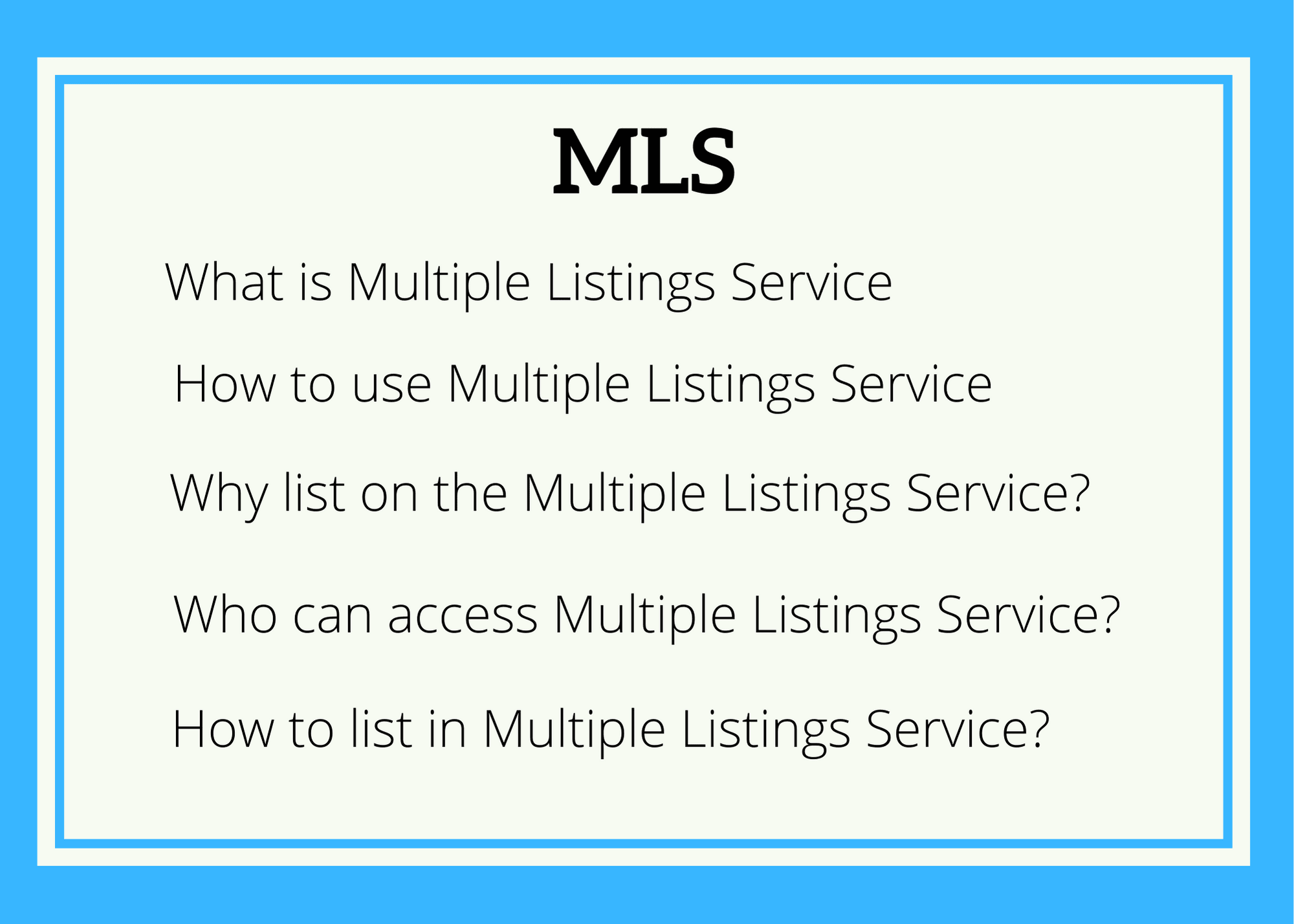 What is Multiple Listings Service
MLS are real estate listings abbreviations of multiple listings services, with roots dating back to over 100 years.
MLS is a collection of systems and services that contains home sale information.
When real estate agent needs to find prospective homes for their clients or book an appointment, they look into the MLS.
How to use real estate listing MLS?
Agents can narrow down the listings in the MLS according to their buyer's preferences, such as square footage, number of bedrooms, bathroom, lot size, and neighborhood, etc. Extensive information and remarks about the property are often listed.
Who can access Multiple Listings Service?
Multiple Listings Service restricts its use. Only members of local real estate have access to it after paying due and fees. For example, TREB MLS covers the listings in Toronto, Oakville, Vaughan, and other cities in GTA, It can only be accessed by local real estate board members and not by the unlicensed home buyer.
How does MLS differ from other websites like Realtor.com?
MLS is focused on the local market while Realtor.com is nationwide listings. MLS contains more information listed below:
Exclusive information such as restricted showing time, offer procedures, etc.
Relevant documents are often attached.
Sensitive information such as alarm and gate access codes.
The commission rate to the buyer agency, additional incentives to buyers' agents,
Why listing a home on the MLS?
Most homes for sale in Canada are listed on the local MLS, like MLS Toronto. In most cases, the seller hires a realtor to post a home listing in MLS.
Occasionally, some homeowners sell their home themselves (For Sale By Owner)
The key disadvantage of selling a house privately is the lack of exposure to the market since it will not get enough attention from agents as the MLS does.
Listing websites to public
Realtor.ca, Zillow.com, and many others including realsav.com, where you can easily search the listings of property for sales, and you can also check out the home sold price. Sold data could be a useful tool to help you determine the home price when you are selling or buying a house.
How to list a property on MLS?
Select an appropriate agent, negotiate a good commission package, provide the required property information, and get it uploaded into the system.